1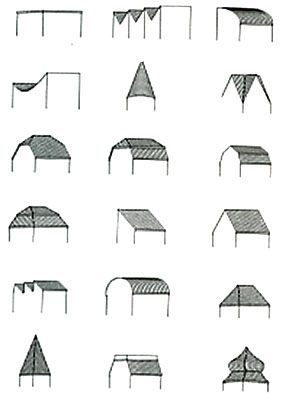 Crippled-hip roof
Crippled-hip roof
fr:
Toit en croupe paralysé (m)
it:
Tetto a padiglione paralizzato (m)
es:
Techo a cuatro aguas (m)
In this roof the side walls of the house are determined by the sloped roof surface. The crippled hipped roof represents a compromise between hipped roof and saddle roof. Both the roof function and the usability are optimal.